Is Foundation Repair Covered Under Home Insurance?
When it comes to home foundation damage, having homeowners' insurance may sound like you're protected from whatever comes your way, but are you?
Knowing if your foundation repair is covered by your homeowners' insurance can help you budget for the inevitable and keep your home safe.
What is Foundation Repair?
More often than not, owning a home in Colorado means worrying about foundation damage.
The area's arid climate combined with the troublesome bentonite clay soil throughout much of Colorado means foundation repair is a top-of-mind concern.
But what does foundation repair entail?
Foundation repair is the process of using supports to restore your home's foundation to its original position and stabilizing it there.
Most frequently in Colorado, this is done by using piers driven deep into the ground below to stabilize your home and potentially raise it, closing any cracks.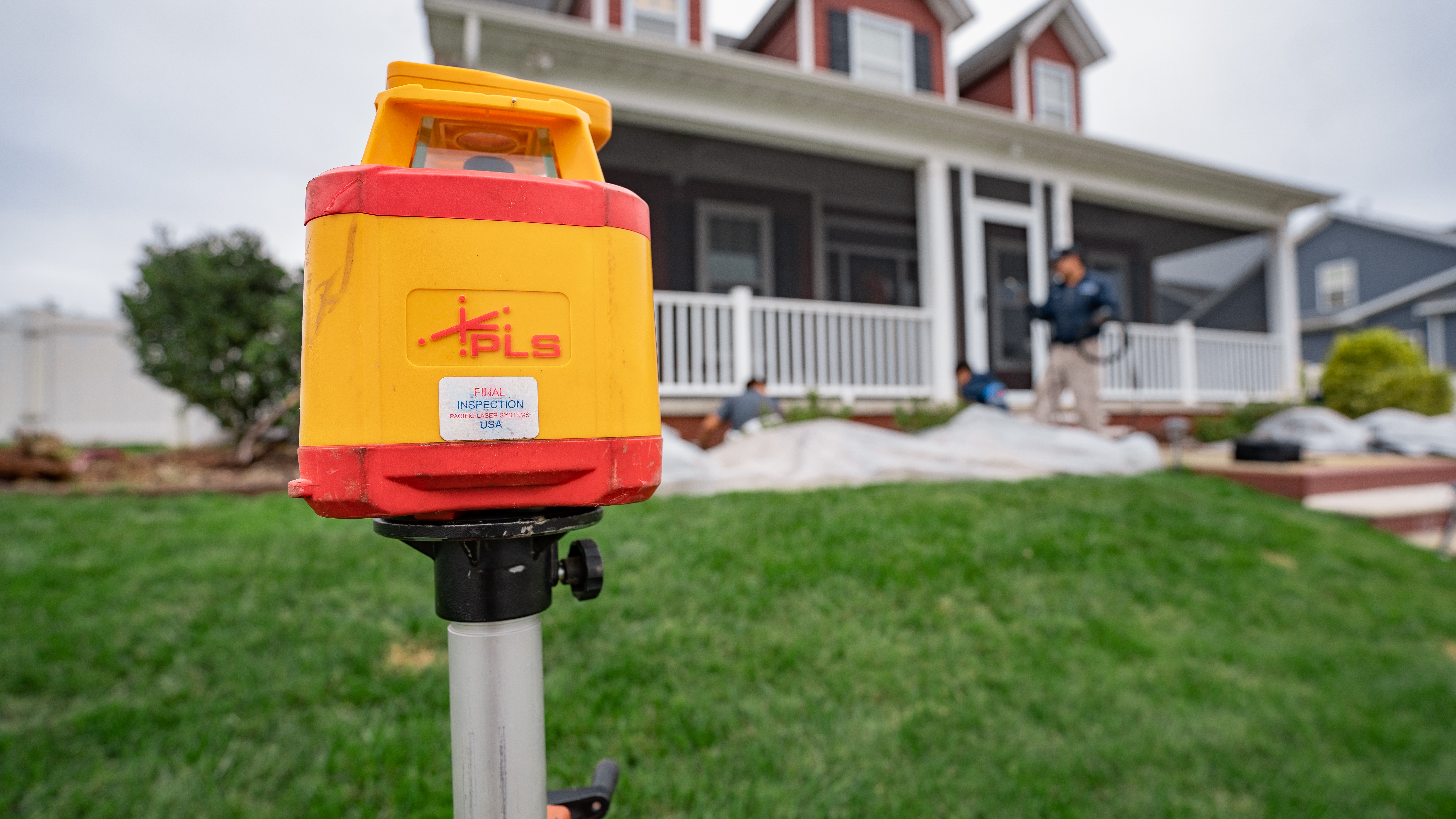 Is Foundation Repair Covered by Homeowners Insurance?
The answer is not always clear-cut, but in most cases, no.
Foundation repair will only be covered by your homeowner's insurance if the damage is caused by an "act of nature" or other covered peril.
This means if your foundation is damaged by a fire, tornado, windstorm, or something similar – it may be covered by your policy.
If damage is done by soil conditions, tree roots, or improper drainage, foundation repair will most likely not be covered under your homeowner's insurance.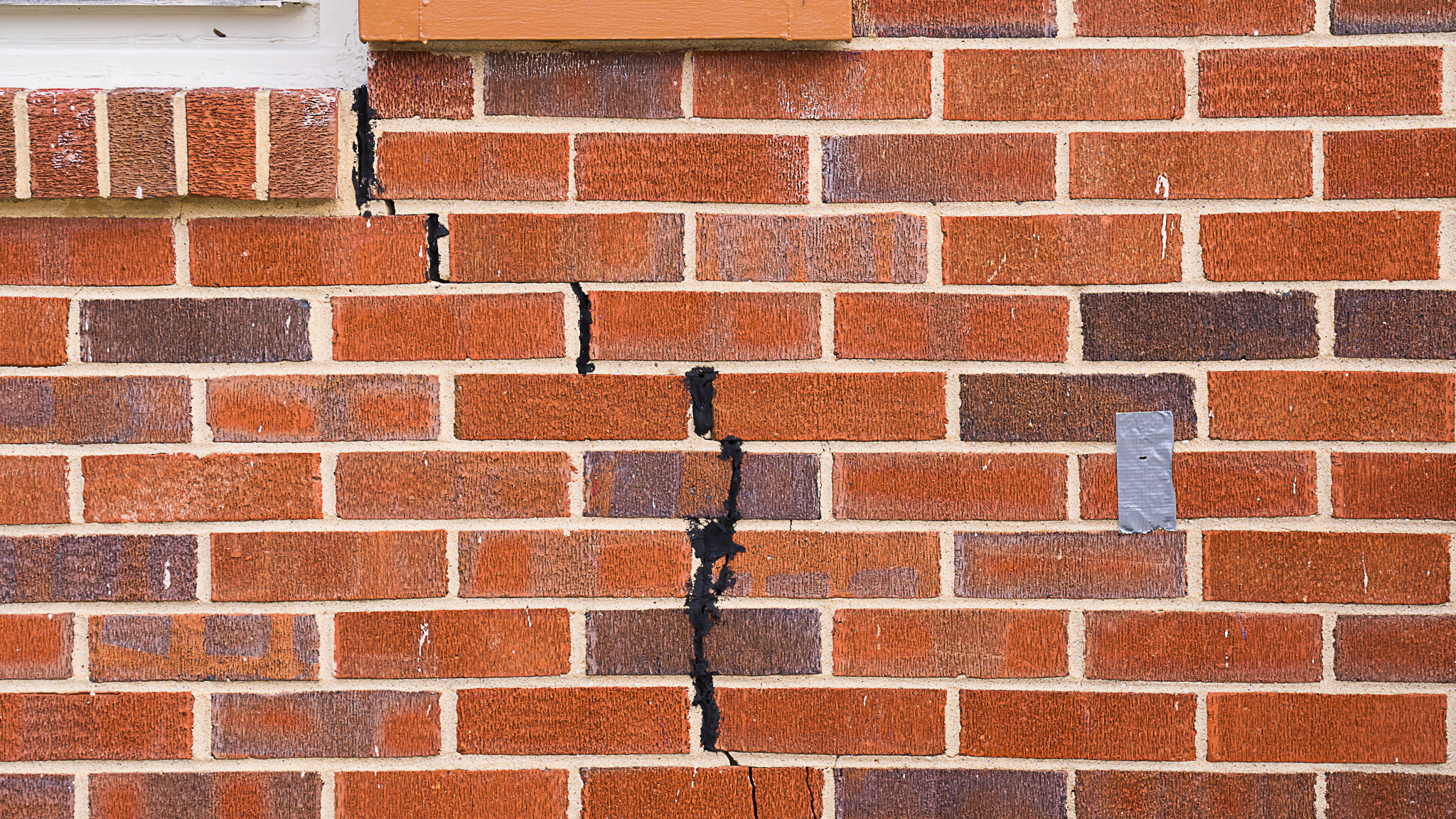 What Factors Will Impact Coverage?
Some insurance providers have specific coverage options for foundation repair, but most do not.
Factors such as age, type of foundation, and location can also impact coverage. It's best to speak with your insurance provider directly for more information about your specific policy.
Generally, there are some factors included in your homeowner's policy. Factors include:
Natural Disasters: Tornados, windstorms, hailstorms
Vandalism
Lightning or Fire
Tree Falling
Depending on your policy, you may need additional coverage for damage from earthquakes and floods. Talk to your insurance agent to learn exactly what is covered.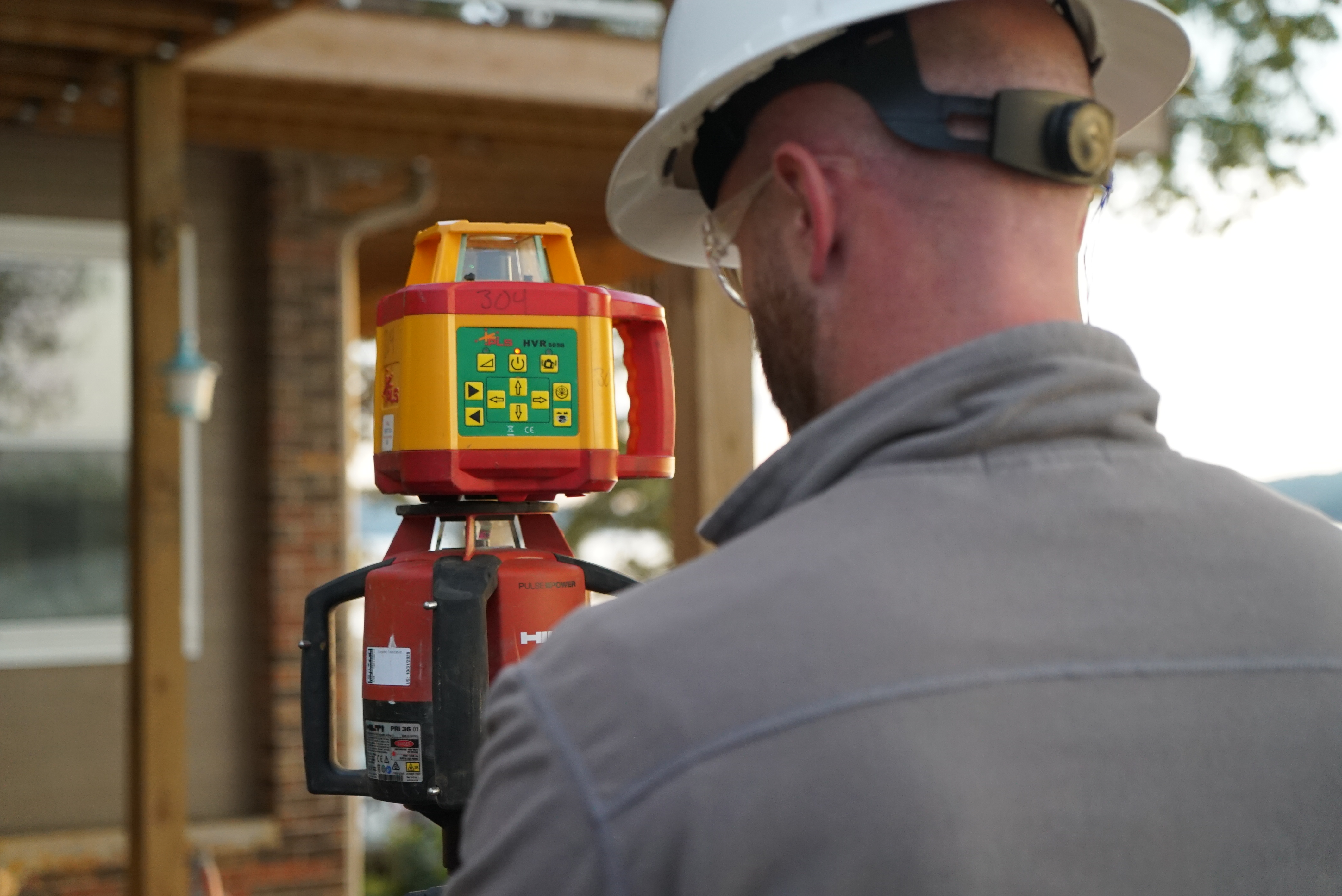 Causes of Foundation Damage
Now that you understand your foundation repair is most likely not going to be covered by homeowners' insurance, it's even more important to ensure you know what causes foundation damage.
Let's explore the common foundation damage causes:
Shifting Soils
The bentonite soil prevalent in most of Colorado shrinks drastically when conditions are dry and expands rapidly when water is introduced.
This motion means your soil and your home's foundation are regularly moving, leading to cracks and damage.
Tree Roots
Tree roots located too close to your home are detrimental for more than one reason. First, tree roots push on foundation walls causing inward movement and cracks. Additionally, tree roots suck the moisture from the ground, exacerbating existing drought conditions and causing tenuous bentonite soil to shrink even more.
Poor Drainage
While rain and water aren't common in Colorado, snow melt and the occasional rainy season mean you still need an effective drainage system.
Ensure your basement waterproofing system is well functioning and your gutters are maintained and clear of any debris.
Keeping water from pooling around your foundation goes a long way toward protecting your home.
Foundation Repair from Foundation Experts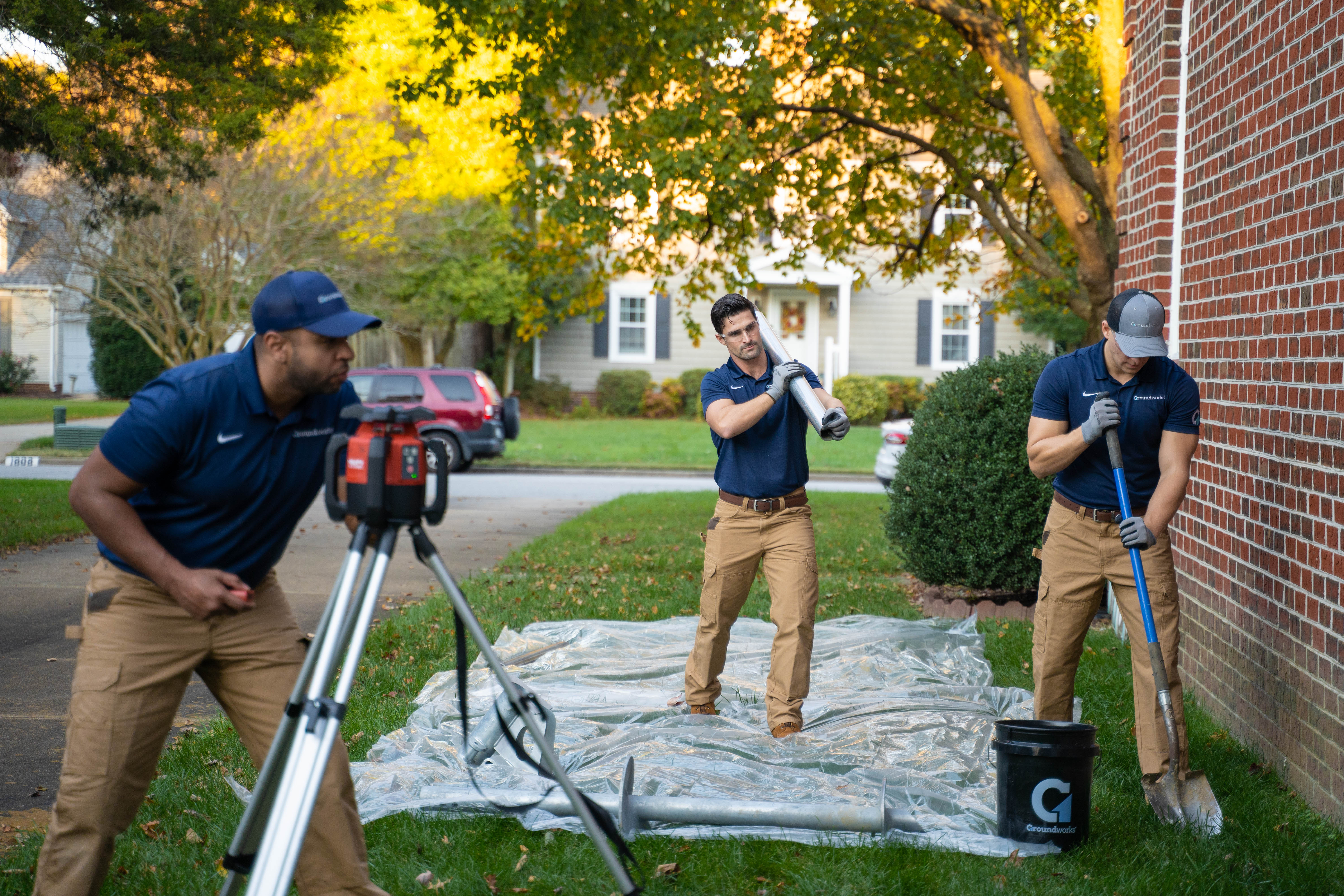 Regardless of whether your foundation repair is covered by insurance or not, it's important to have the work done by a reputable company.
Look for a company with years of experience and a trusted track record of the repair. Read online reviews and check with your local Better Business Bureau.
Groundworks has been solving homeowners' foundation problems in Colorado for years, but don't take our word for it. Read thousands of online reviews on our website and browse our solution pages for an idea of what our inspectors may suggest.
Ready to book an appointment? Schedule online today.
Foundation Repair FAQs
Understanding if your home has a foundation problem is the first step to repair.
Here are some of the most common signs to look out for:
Cracks in the walls, floors, or ceilings: These may appear diagonal, horizontal, or vertical.
Doors or windows that stick or don't close properly: This may indicate that the foundation has shifted.
Uneven or sloping floors: This can be a sign that the foundation has settled.
Gaps around doors or windows: This can be a sign that the foundation has shifted
Cracks in the foundation itself: If you can see cracks in the foundation, it's a clear sign of a problem.
Foundation repair is only covered by your homeowner's insurance policy if the damage is a result of a sudden or accidental peril.
These include but are not limited to, tornados, lightning strikes, vandalism, or a vehicle crashing into your home.
Speak to your insurance agent for a complete coverage overview.
Typically, yes. It depends on what type of work is being done, but when foundation piers or anchors are being installed, the homeowner can safely reside in the home.
Typically repairs take anywhere from one to three days to complete, with significant damage taking a bit longer.
Service Areas
Groundworks serves homeowners across the US, especially in Colorado where foundation damage is common because of bentonite clay soil. These areas include:
Denver
Boulder
Fort Collins
Littleton
Colorado Springs
Don't See Your Area? Check Here.
Services
Date & Time
Contact Info
Complete
Schedule Your Free Inspection
What do you need help with?