North Dakota, Minnesota, Wisconsin, and Eastern Montana know to trust Innovative Basement Authority with long-lasting waterproofing, foundations, and crawl space repair solutions.
Innovative Basement Authority
At Innovative Basement Authority, we understand the harsh Midwest weather can do severe damage to your home. We strive to create outstanding customer service by offering homeowners throughout North and South Dakota, Minnesota, and eastern Montana the best solutions to your basement waterproofing, structural repair, crawl space encapsulation, and concrete lifting needs.
Founded in 2005, Innovative Basement Authority, a Groundworks Company, has had a mission to protect, repair, and improve our customers' greatest asset: their home. With industry-leading products and customizable solutions, our team will work with you to create a plan that works best for you and your home. Because we offer more than just repair solutions, we are restoring peace of mind.
Take the first step and contact us for your free inspection.
Do you want to know even more about Innovative Basement Authority?
Common Issue Signs In Your Area
Structural Repair Services We Provide
Foundation & Basement Waterproofing Services Near Me
Innovative Basement Authority services the following areas: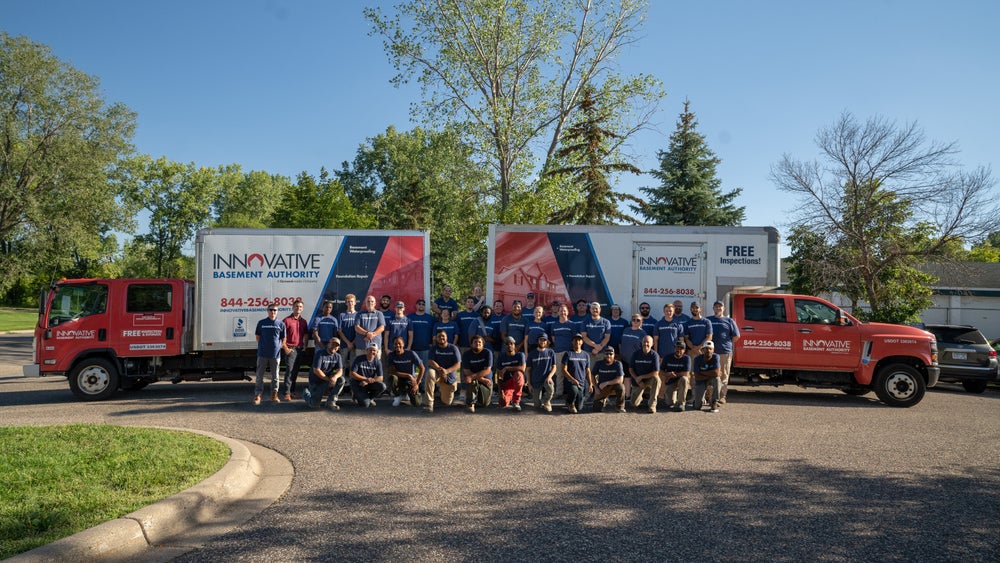 Why You Should Choose Us
History
Recognizing a need in the industry, Innovative Basement Authority was started by the father-son team Ross and Kevin Johnson in 2005. Because of their commitment to quality work and excellent customer service, the firm quickly expanded to three offices in Fargo, ND and Minneapolis and Rush City, MN.
Offering basement waterproofing, foundation, and crawl space repair, Innovative Basement Authority is proud to serve homeowners throughout North Dakota, Minnesota, and Eastern Montana.
Groundworks acquired this strong brand in November 2019. Since the merge, Innovative Basement System has a new freedom. This, coupled with the best training and products, has allowed Innovative Basement Authority to thrive for its more than 100 employees.
Visit Company (Opens in New Tab)
Visit Company (Opens in New Tab)
Visit Company (Opens in New Tab)
Services
Date & Time
Contact Info
Complete
Schedule Your Free Inspection
What do you need help with?