How Damaged is Your Foundation?
The Three Little Pigs should have taught us all a valuable lesson.
Never live in a house that isn't structurally sound.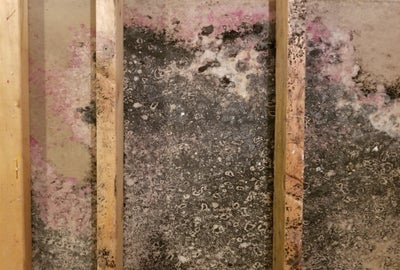 While the Big Bad Wolf isn't out there doing his "huffing and puffing" thing, the forces of nature are putting a lot of stress on the structure of your home all the time, specifically on your foundation.
If you discover problem signs around your home indicative of foundation problems, addressing them right away is the difference between a having a stable home and an unstable one.
It can also be the difference between paying a tidy investment now and an unpayable amount the next time it rains. Getting foundation repair done by a professional team of local experts can solve the underlying problems before it's too late.
But deciphering if you even have a problem in the first place or not shouldn't be complicated, and it shouldn't cost you a penny.
That's where we come in.
Groundworks is the nation's leading foundation repair company with affordable financing options to fit your budget, and we've designed a quick and easy quiz to determine your foundation's damage level.
To provide the most accurate assessment, you would only need to answer a few questions about foundation symptoms you might be experiencing. Once completed, you'll get an estimation of your home's foundation condition, which will help you make informed decisions about next steps.
---
Groundworks has seen and repaired it all. Working in 33 of 50 states, we have proven basement waterproofing, crawl space repair, and foundation repair for your area.
Read on to learn more about common problem signs for each foundation type:
Water
Mold
Sagging Floors
Musty Smells
Crawl Space Encapsulation
Sump Pump
Dehumidifier
Vapor Barrier
---
Wet Walls & Floors
Efflorescence
Wet Drywall & Carpet
Mold
Interior Drains
Sump Pump
Dehumidifier
Wall Liner
---
Stuck Windows & Doors
Uneven Floors
Drywall Cracks
Bowed Basement Walls
Basement Wall Support
Piering Systems
Crawl Space Jacks
---
Groundworks: Trusted Foundation Repair Experts
Groundworks is the nation's leading and fastest-growing foundation and water management solutions company.
Groundworks Companies provide residential foundation and water management solutions, including foundation repair, basement waterproofing, crawl space repair and encapsulation, plumbing, gutters installation, and concrete lifting services.
Since inception, our combined brands have helped nearly 1.5 million homeowners protect and repair their most valuable asset, their home.
Your home and time are important to us. Our inspectors and installers will treat your home as if it were their own and get the job done right, the first time.
We're here to help. Call or schedule your free, no-obligation inspection today.
National Reputation, Local Expertise. Find your local Groundworks company.